Founder, Managing Director
and maternity coach
Frances worked at PwC and the BBC before setting up her own Career Coaching Consultancy in 2014. She believes in the power of the individual and the impact we have when we can be our true selves at work. Her work centres on helping clients find clarity in who they are and what they want to achieve, incorporating solution focused coaching and positive psychology.
She founded The Maternity Coach to support women through their maternity transition, so they don't lose sight of themselves in their pursuit of being a great mother and employee. Frances lives in Surrey with her husband Matt and her two daughters.
Frances was shortlisted for the CDI Career Development Awards Career Coach of the Year 2018, 2021 and 2022 for her work coaching mothers on maternity leave.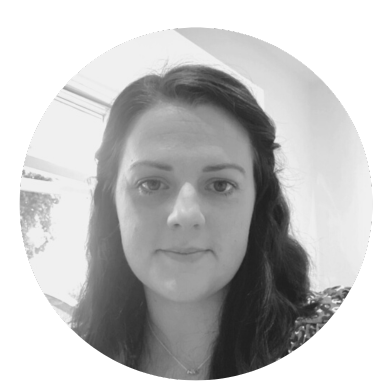 Sarah has over 12 years of experience in running her own businesses and as a result, has a great understanding of the juggling and challenges so many business owners face. 
As such, after having a family, Sarah decided to put her business experience and great skill base to good use by providing business and administration support for business owners.
With exceptional organisational skills and a proactive, considered, and professional approach to all aspects of her work, Sarah is delighted to form part of The Maternity Coach administration team.
Associate maternity coach
Alice worked in the retail industry for over 15 years, mainly in head office retail as a merchandiser. After being made redundant whilst on maternity leave she knew she needed to do something different with a lot more flexibility. She used a career coach, who helped her realise that the part of her previous job she loved the most was developing, supporting and coaching her team. She trained as a career coach, and has never looked back. Alice has a son and a daughter.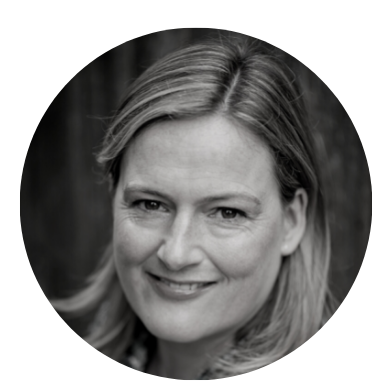 Associate maternity coach
Charlotte has 20 years change management consulting experience with private and public sector clients. As she always enjoyed helping friends (and mums at the school gate) think about what they want to do with their careers after having children, she retrained as a Career Coach.
Charlotte now works with working parents to help them figure out how to achieve both the career and the balance that works for them as the needs of their family change and grow. Charlotte has two daughters and a son.
Associate maternity coach
Czarina started her career in PR & Communications before moving into PR Recruitment and then Head of Talent Acquisition for a global communications consultancy.
She transitioned into career coaching, as it plays to her skills and strengths, enables her to create, be authentic and most importantly, empower professionals to achieve their full career potential and flourish in their careers. She is proud to have worked with a careerists from all areas of business, including maternity returners.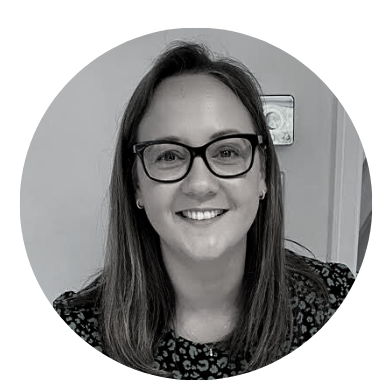 Associate maternity coach
Denise has worked in coaching for over a decade. Her background is a mix of HR and Learning and Development.
Denise is passionate about coaching and supports her clients in creating a confident mindset, banishing those self-limiting beliefs and identifying their innate strengths and values.
Originally from Ireland, Denise now lives in Surrey with her husband Tom, two children and their cockapoo, Luna.
Associate maternity coach
Following on from a degree in Human Communications, (Psychology, Sociology and Physiology) Jo spent over a decade as Head of Marketing for a London Wine Merchants.
After the birth of her third child she retrained to become an Executive Coach and now focuses solely on Maternity coaching where her true passion lies.
Jo is committed to giving new parents space for reflection and focus, supporting them to gain clarity and reconnect with their strengths so they return to work feeling calm and confident.
Associate maternity coach
Lisa has over 10 years' experience of coaching executives, parents and people going through life transitions.
She started her career in the City, has three children and set up her business when her middle child was six months old ("I must have been mad!") so she brings a true appreciation of what it means to juggle home life with a career.
Through her work, Lisa seeks to help her clients reflect and feel clear about what they want after maternity leave. For some, this may mean practical planning and goal setting. For others, it is about helping her clients to re-connect to their values, rebuild their confidence after having children and redefine their identity as a working mother.
Associate maternity coach
Rachel brings her unique experience of coaching women through career and life transitions, working as a HR professional and being a mum to her maternity coaching work.
Following a HR career of over 15 years, Rachel made the decision in 2015 to follow her passion and make a career change to become a coach supporting women to make a successful, balanced and fulfilling return to work.
Rachel's compassionate approach enables her clients to build self-belief and confidence, manage mindset, recognise strengths and values and take action steps towards their career and life goals.
As a mum of two, she personally understands the emotional and practical challenges and joys of going on maternity leave, returning to work and thriving in her career.